A list of our current members can be found below.  If you would like to join our membership please follow this link.
Artsite LTD
Artsite exists to encourage the practice of art through education, provision of resource and peer support. They are committed to providing access to these services to anyone who shows an interest, especially those living in Swindon. They provide artist studios, manage the Post Modern Gallery in Regent Circus and work in partnership with Swindon Borough Council through the Swindon Does Arts initiative to further the cultural life of the town. Artsite is a registered charity and voluntary organisation which depends upon the input and support of its members.
Broadgreen Organisation for Neighbourhood Development (BOND)
BOND aims to bring people of the Broadgreen area in Central Swindon together as a positive neighbourhood.  They intend to break down barriers, share understanding and give support to each other.
Chiseldon Local History Group
CLHG was founded in 1984 by a group of people brought together by their interest in the history of this area of Wiltshire and their belief that this history should be recorded for future generations.
The Harbour Project

The Harbour Project welcome and support refugees and asylum seekers in Swindon. To those who've risked their lives, families and homes fleeing war and persecution, they provide friendship and hope for a future.  With this purpose, they have been working tirelessly since the Kosovo crisis in 2000. Today, they're aiding people from across the world.
Healthwatch Swindon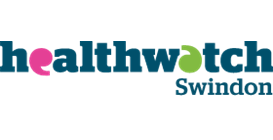 Healthwatch is the consumer champion for health and social care in England.  One of their main tasks is to understand the needs, experiences and concerns of people who use health and social care services and to ensure their voices are heard and responded to.  They give people a powerful voice locally and nationally: the Healthwatch network is made of up of local Healthwatch in each of the 152 local authority areas like here in Swindon; and Healthwatch England, the national body.
http://healthwatchswindon.org.uk/
Out Of The Can
Out Of The Can is an Lesbian, Gay, Bisexual and Transsexual (LGBT) Youth Group in Swindon Wiltshire, for young people aged between 14-25 years old.  The group meets weekly in the town centre and is open to all to attend, whether you need support or would just like to feel comfortable with friends.  It's also open to those who would like to support a friend that is coming to terms with their sexuality or gender identity.
Parkinson's UK – Swindon & District
The Parkinson's UK Swindon & District Branch offers information, friendship and support to local people with Parkinson's, their families and carers.  They organise regular events and social activities and connect people affected by Parkinson's in Swindon.
http://www.parkinsons.org.uk/local-support-groups/regions/south-west-england/swindon-and-district-branch
Parks Volunteer Resource & Retail Outlet (The Shop)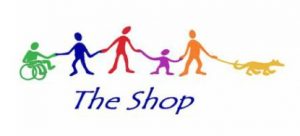 The Shop was established in 1998 to offer quality and affordable clothing & bric-a -brac to the Parks area of Swindon, funds from which go back into supporting the local community – awarding grants to local groups such as Scouts and Brownie Clubs for young people and Lunch Clubs for older people.  Their projects also include facilitating the Forest School and running courses for local people, such as Confidence Building.
Penhill Carnival Group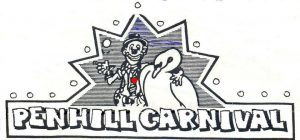 Penhill Carnival Group is formed by local residents and community groups in Penhill, Swindon.  They organise carnival workshops, hold fundraising events and activities and promote the Penhill Carnival – a celebration of all that is Penhill.  They aim to liaise & network with other local groups, community organisations & individuals within the local community.
https://facebook.com/groups/PenhillCarnival2011/
SUNS (Service Users Network Swindon) & Swindon Listening Line
SUNS is a service-user-led charity which has provided support to mental health service users in Swindon since 1998.  SUNS aims to give service users a voice, helping them to speak out about their experience of mental health services, as well as offering a place to meet like minded people in a supportive and friendly environment.  The charity is managed and staffed by service users and ex-service users.
The Swindon Listening Line is a service which was set up by SUNS in 2008, offering local service users someone to speak to outside of normal office hours, when many service users feel most vulnerable.
Swindon Equality Group
SEG are a group of local people who seek to raise awareness about financial inequality and campaign to reduce it in our local area.  They are politically non-aligned and are affiliated to The Equality Trust which is a national evidence-based campaign that aims to improve the quality of life in the UK by reducing inequality.
http://swindonequality.btck.co.uk/
SIF (Swindon Independent Film)
Swindon Independent Film was set up to encourage an active independent film-making culture in our area through collaboration and sharing of advice and resources.   They aim to support Writers, Filmmakers, Actors, Make-Up Artists and other disciplines, as well as those interested but inexperienced in film.  They provide opportunities for networking & collaboration in addition to skill development through projects.  Members range from experienced professionals right through to beginners in the field and anyone who shares the group's aims is welcome, regardless of experience or expertise.
https://vimeo.com/swindonindependentfilm
SMASH (Swindon Mentoring and Self Help) Youth Project
SMASH matches volunteer mentors with young people (aged 13-19) who want to change their lives.  Youngsters facing difficulties at home, in school and their social environment through no fault of their own, are teamed up with a volunteer for a year who provides encouragement, support and guidance
http://smashyouthproject.co.uk
Swindon Restore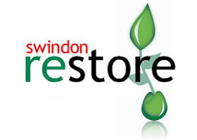 Swindon Restore is the sister charity project to the Swindon Foodbank run by SCCP (Swindon Christian Community Projects) and is a large charity shop in St John's Church in Parks, Swindon, selling large furniture items such as wardrobes, beds, tables and chairs as well as smaller items. They are there to help volunteers and customers by offering a great service and a safe place to work and gain skills, helping volunteers to grow in confidence and to enhance the community surrounding them.
http://swindonrestore.weebly.com/
Swindon Tenants' Voice
Swindon Tenants' Voice (STV) is a group of tenants who work with Swindon Borough Council to advise on the provision of housing services.  All tenants and leaseholders are welcome to join the group or to come along to their meetings.
http://swindon.gov.uk/housing-tenantparticipationhowdoesstvhelp
Swindon & Wiltshire Pride
Swindon Pride was launched in 2008, with the first ever Pride festival being held in Swindon. In 2009, the event was expanded to incorporate Swindon & Wiltshire Pride and this year was their 7th event held in the Town Gardens in Swindon. Their mission is to ensure the event promotes equality and diversity within the community, provides access to support groups via the event, works towards eliminating discrimination in relation to LGBT people, and ensures it is accessible and free for all to attend.
http://swindonwiltspride.co.uk
SOBS (Survivors of Bereavement from Suicide) Swindon
Survivors of Bereavement by Suicide (SOBS) exist to meet the needs and break the isolation experienced by those bereaved by suicide.  They are a self-help organisation which aims to provide a safe, confidential environment in which bereaved people can share their experiences and feelings – giving and gaining support from each other. They also strive to improve public awareness and maintain contacts with many other statutory and voluntary organisations.
http://uk-sobs.org.uk/support-group/swindon/
Vision 4 Wroughton
V4W is a group which was born out of a 'Community Strategic Action Plan' undertaken by (and in consultation with) members of the Wroughton community in 2006, supported by Wroughton Parish Council and in conjunction with Swindon Borough Council.  The document identifies the actions and projects that, if brought to fruition, would help to ensure the Parish develops in the way the community would wish.  The organisation is run by the community, for the community, with the aim of preserving and improving the village.
http://vision4wroughton.org.uk/
Willows Counselling Service
Willows is a charitable trust which has operated as a training agency since 1989 and a counselling service since 1995.  They provide counselling support service to individuals and couples in need of help and recovery from the Willows Centre based in Old Town, Swindon.  They are committed to the local community and also work alongside other outreach projects to deliver counselling services in localities including Parks, Pinehurst and Penhill. They have provided counselling services in collaboration with agencies including the NSPCC, Barnardo's, Salvation Army, Family Centres and local churches.